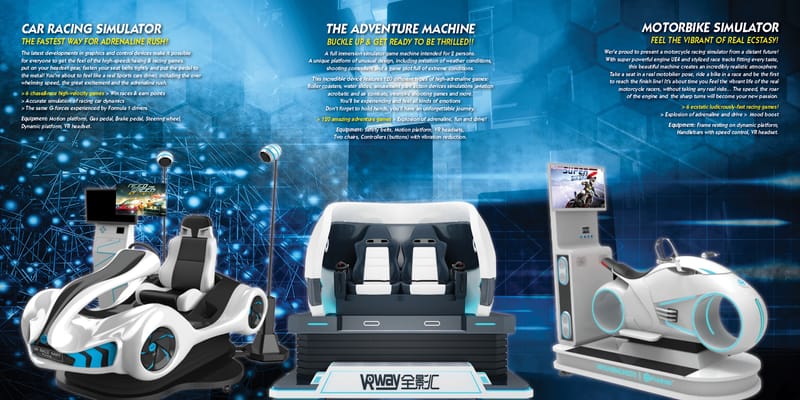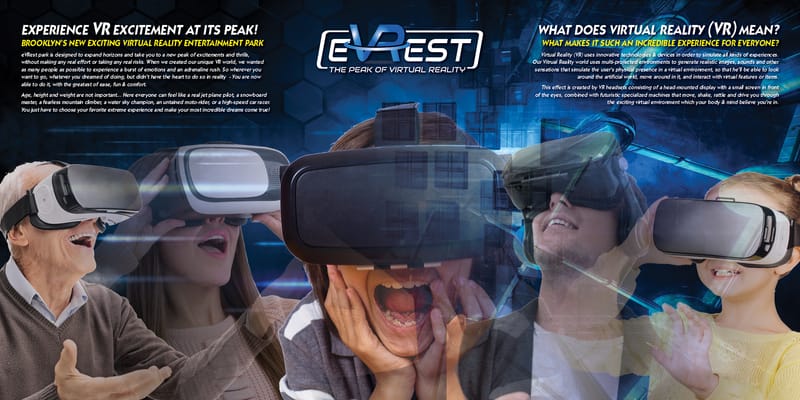 EXPERIENCE VR EXCITEMENT AT ITS PEAK! BROOKLYN'S NEW EXCITING VIRTUAL REALITY ENTERTAINMENT PARK
eVRest park is designed to expand horizons and take you to a new peak of excitements and thrills, without making any real effort or taking any real risks. When we created our unique VR world, we wanted as many people as possible to experience a burst of emotions and an adrenaline rush.

So wherever you want to go, whatever you dreamed of doing, but didn't have the heart to do so in reality - You are now able to do it, with the greatest of ease, fun & comfort. Age, height and weight are not important... Here everyone can feel like a real jet plane pilot, a snowboard master, a fearless mountain climber, a water sky champion, an untamed motor rider, or a high-speed car racer. You just have to choose your favorite extreme experience and make your most incredible dreams come true!